- 
Apple Watch soon available through UnitedHealthcare Motion
: Apple Watch will be integrated into the 
wellness program
, which provides participants with an eligible plan access to activity trackers that can enable them to earn up to $1,000 in incentives per year by meeting certain daily walking goals.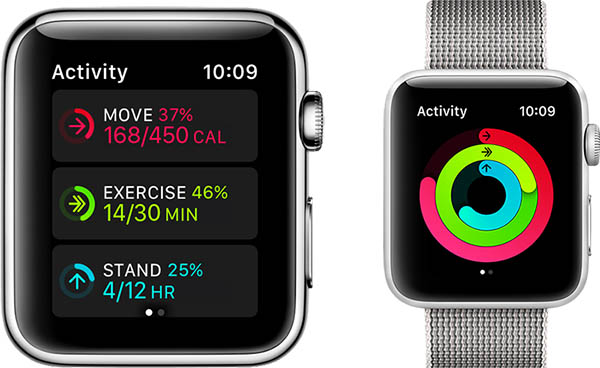 Select program participants will have access to an Apple Watch starting in July, with full availability later this year. The cost of shipping and taxes on the Apple Watch is due upfront, and then participants can apply their earnings towards paying off the cost of the device in as little as six months.
UnitedHealthcare Motion is available to employers with self-funded and fully insured health plans nationwide. The program enables employees to earn up to $4 per day in financial incentives based on achieving F.I.T. goals:

 



Frequency: complete 500 steps within seven minutes six times per day, at least an hour apart;

 


Intensity: complete 3,000 steps within 30 minutes; and

 


Tenacity: complete 10,000 total steps each day.
Commentary: UnitedHealthcare should benefit from offering this program in the long-run by encouraging its customers to live more active lifestyles, ideally resulting in fewer health insurance claims being filed.