WiseWear, a San Antonio wearable device startup, blames Apple for causing it to file for bankruptcy on Wednesday, claiming the decision to deactivate the Apple Watch diagnostic port caused patents it held to reduce in value, in turn causing it to fail to raise $2 million in funding.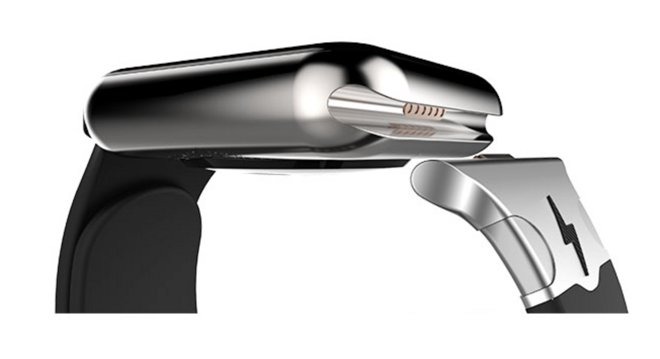 WiseWear produced wearable devices that could track a user's activities and provide distress messaging alerts, but designed them to be more like jewelry. Items from the firm were sold by retailers including Macy's and Nordstrom, with bracelets made with premium materials including gold, rose-gold, and palladium. 

The Chapter 11 bankruptcy filing was caused by the company's failure to secure $2 million in Series A financing to continue operations, reports MySanAntonio. The firm's bankruptcy lawyer, Ron Smeberg, called it "a very promising company," before asserting that the funding failure prevented it from achieving large-scale production, something Smeberg suggests could have created economies of scale and reduced the price of its products. 

The reason for the funding round's failure is claimed to lie in WiseWear's acquisition of Reserve Strap Inc. last year, buying the firm's assets and liabilities in exchange for $505,000 in convertible notes. Reserve Strap had designed a "battery band" that used the diagnostic port on the Apple Watch to charge the wearable device, a design the firm quickly patented. 

In April 2016, the watchOS 2.0.1 update included a change to the Apple External Accessory Protocol that disabled the Reserve Strap's functionality to pass charge through the port. At the time, Mashablereported Reserve Strap suspended orders for the $250 band, which had already missed its original shipping date for the accessory by six months. 

WiseWear claims that "Apple turned off the port through an operating system change" once it was proven the band was a viable product, effectively making the product "unusable for its designed purpose." 

"This Reserve Strap product couldn't be brought to market because of the fact that Apple changed" watchOS to turn off the port, Smeberg insists. By turning it off, Smeberg believes the patent lost its value, making it harder to secure funding "because there's questions about the viability of your products, at a couple of main ones." 

According to Smeberg in the bankruptcy court filing, Apple's action amounts to "an illegal restraint of trade." The firm believes it can also raise "patent infringement actions against Apple related to the Apple Watch and distress messaging function." 

Despite the accusations in the court filing, it is unknown if legal action will be attempted against Apple by the firm's representatives. Considering the purchase of Reserve Strap's assets would have taken place after the cancelation of orders, and that the patent would in theory have devalued before the acquisition as well, it seems unlikely an effort to sue Apple over the matter will be that profitable, if successful.